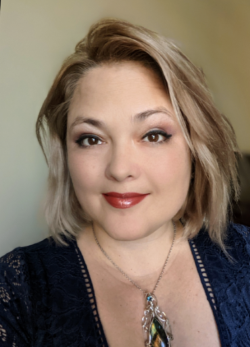 I was initially prompted to seek training in the healing arts by a desire for personal recovery from car accident injuries. I took naturally to energy work and began to teach my own classes in May 2005. I became a Universal Life Church Minister in Aug 2005 so that I could begin working with people before I received my certificates.

Now, I am an Oracle, a Reiki Master, Theta, Quantum Touch ®, Emotional Freedom Technique, Neuro-Linguistic Programming, Touch for Health, Shekinah Seals, Energetic Facelift, ESSE, Symphony of Possibilities and Access Bars Practitioner, as well as being a teacher for several of those modalities, and a Licensed Massage Therapist practicing in Utah.

I am very pleased with the changes these modalities have affected in my own life and, I love to unwrap the possibilities for wholeness with everyone.

Specifically I love how these tools continue to facilitate the open-hearted presence necessary as a mom, artist & therapist. The Bars and Access Consciousness body processes are certainly my favorites, but my private session work is a marvelous blend of my training and capacity to channel what is required for the individual.
That means that no 2 sessions are ever the same, except in terms of the pleasant outcome. Come see me when you are ready to Access Magic!
Originally from Colorado Springs, Co. I lived in Co, Md, Fl, Mi, & Md, before moving to Utah in 1997 as a BYU student. I left BYU, got married, and started my family in 2000. I was Gathered as a Violet in Jan. 2007 and fell in love with Ho'oponopono that Nov.
In 2009 I completed training in Massage and Bodywork and passed the NCBTMB exam. I held my board certification through 2019, before choosing to let it expire.
In 2011 I added Card Readings & the Wholeness Blessing at most events.
In 2012 I went back to teaching at Eagle Gate College in their Massage & Bodywork Program. I left on maternity leave in 2013.
I have since taken many Access Consciousness classes and am currently a Facilitator for the Access Bars & Energetic Facelift classes.
I joyfully give my best efforts to every person I work with, and the attention to detail that I developed for my artwork is evident in the compassionate and thoughtful nature of my private sessions and classes.
Follow me on FaceBook & Instagram for current events and classes.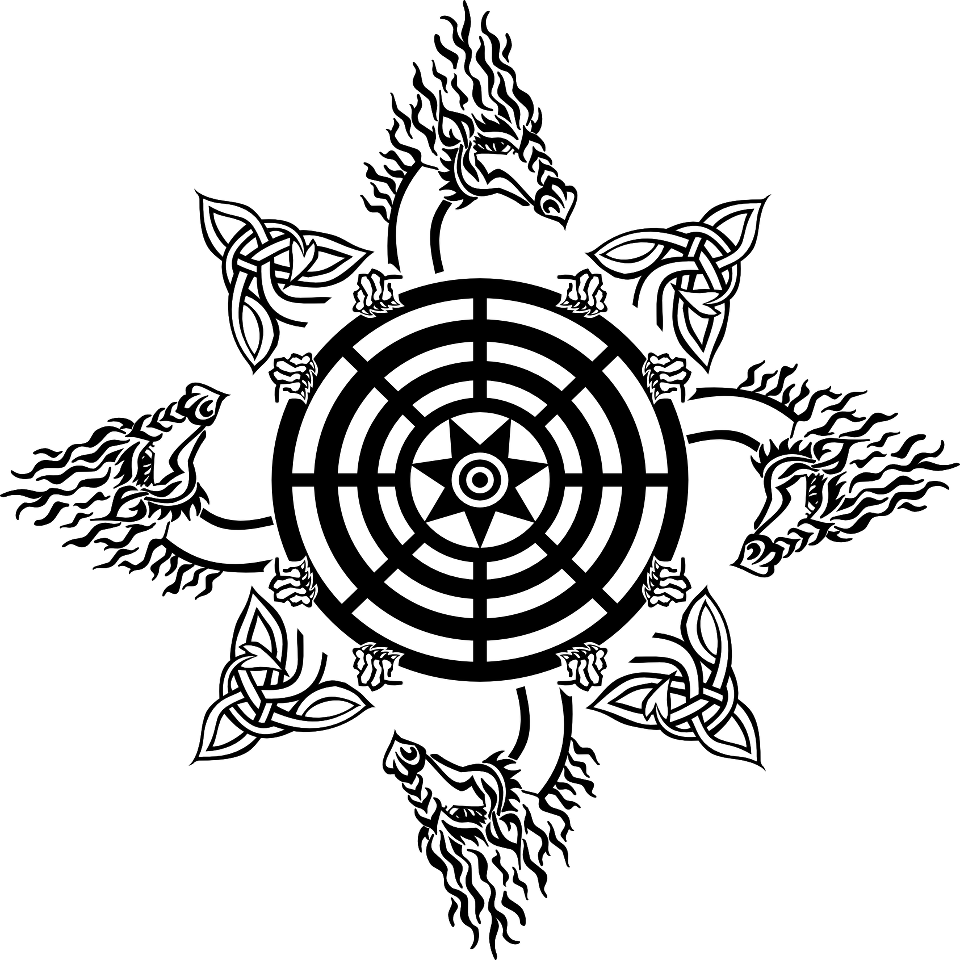 My Logo: At the center, the Eye of Kanaloa (Hawaiian God of Healing) is a representation of the web of life and the dream weaver. Also, a reference to the Buddhist Dharma Wheel. My 4 dragons stand as guides/guardians of the web, as marking the compass points and a balancing of the elements. Dragons are a representation of strength and the wisdom of long life. The way these dragons are behind the web is also an acknowledgment of higher wisdom, and a trusting in Divine perspective, to guide me. The arched necks and woven tails that end in hearts bring in a swirling vortex of energy for my heart center, and are a reminder to bring all things back to "Teach only Love". The eight pointed star is also a representation of the 3-D star tetrahedron, etheric merkabah, and the angelic gateway that I work with in healing sessions.
Taken all together this is a healing mandala, and a symbol of transformation, for myself and the world around me.
As someone who facilitates a remembrance of wholeness; I choose to allow my own life to clarify. So that I move forward, intentionally harmonizing my reality, and in alignment with the Realms of Light.
This isn't just my logo. This is a representation of who I am.
Thank you.
Follow me on FaceBook & Instagram
Any questions, please feel to free to email me at [email protected]