All things transform in the presence of LOVE!
Katherine serves by holding space for wholeness; mental, emotional, spiritual & physical. Achieving freedom from pain with individuals and families. Providing assistance for those who seek an unraveling of the web of dreams & remembering one's self as pure light.
She opens the space for realization of the reality in which you have a loving, heart-centered, connection with yourself AND everyone around you. Will you transmute and release anything and everything that is density? Will you choose to release All that THAT is, in the way of your experience of the frequency of Love? Yes? Yes. So say we all.
~*~ Thank you ~*~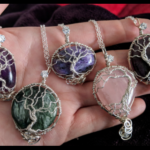 Next Steps…
Stay connected with Katherine for Gifts of contribution from time to time.
Follow her on FaceBook- Here & Here,  Instagram- Here & Here & on YouTube
Any questions, please feel to free to email Katherine at [email protected]